Mineral Hygienics has exceeded every expectation!!!
Testimonial By: Sherri Lynn Triolo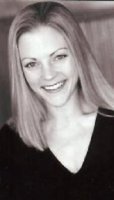 DEAR MINERAL HYGIENICS,
After reading my own words, I realize that I must preface my testimonial with this statement: I am a very down-to-earth person who is NOT prone to gushing or exaggeration! I promise that every word I have written is exactly how I feel...
After unsatisfactorily using Bare Minerals for a long time, I decided to research what else was out there. Upon finding MINERAL HYGIENICS, I knew immediately that my search was over just by reading about the ingredients they use – and do not use! This is the only company out there making mineral makeup that does not use BISMUTH OXYCHLORIDE – a byproduct of lead and copper – in any of their products; nor does MINERAL HYGIENICS utilize talc, dyes, parabens, mineral oil, salicylates, carmine, synthetic fragrances, or
anything else that is potentially harmful. Because I have a degree in Biochemistry, I can say for a fact that what IS NOT on their ingredient list is just as important as what is!
Before placing my first order, I called MINERAL HYGIENICS with some questions regarding the proper shades for me. Wow, the customer service blew me away! Not only does this company NOT use an automated service, but they called me back within five minutes of my message! Additionally, their service representative provided more help than I could have expected from anyone – they really know their product - as well as the other products on the market! They did everything possible to ensure a good match to my skin tone. Now THAT is customer service, the likes of which does not seem to exist anymore.
After receiving my order and trying everything, I realized immediately why this company believes, beyond a shadow of a doubt, that their product line is the best one out there –
IT DEFINITELY IS. One of the foundations matched my skin tone perfectly – which has never happened to me before! And the quality of the minerals in all the products are so finely-milled they almost vaporize into the air! The MINERAL HYGIENICS foundation, although seemingly invisible on my skin, paradoxically covers more imperfections than a thick concealer! How this is possible. . . I have no idea.
I cannot even begin to explain what a gem of a company this is – a company that actually delivers even more than what they, themselves, proclaim! I believe that anyone who uses mineral makeup or wants to try it, absolutely MUST try MINERAL HYGIENICS. In my mind, there is no other company out there that makes TRUE mineral makeup. MINERAL HYGIENICS has exceeded every expectation I have had in every area – and that is why I have become their newest loyal customer.
SINCERELY,
SHERRI LYNN TRIOLO
Keeps up with "On-the-Go" Gal!
Testimonial By: Lisa Reich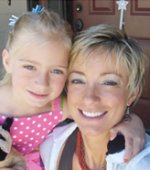 I have tried so many foundations, powders, creams, etc. and never found anything that will stay with me on-the-go. I tried Mineral Hygienics for the first time this summer on the way to the pool. It was a 95 degree day and I was chasing my little girl around all afternoon. I came home to find my face still looking great! Unbelievable. I felt comfortable enough to join friends out to eat right after the pool adventure. NEVER would I have done that before this product!
The second test I have put my make-up through is my job. I work 12.5 hr. shifts as an ER/Trauma RN. My job requires me to put on masks, sweat from high-stress situations, physically run around the department from one duty to the next. My Mineral Hygienics stays with me all day and night with the next shift coming in and saying, "you look like you just got here"! Now that is amazing
and quite a confidence builder!
ER/Trauma Nurse
Montana
Far Superior
Testimonial By: Janice K.
This product is far superior to Bare Escentuals. It gives my face an all over glow without the
sparkles. It seals my makeup in place for an all day image that lasts and lasts. I can use it under my foundation or over, it goes on so lightly and I'm hooked!
Keep up the Great Work!
Testimonial By: Pia K
I started using your eye make up about a week ago and noticed right away that Mineral Hygienic eyewear stays on a lot longer than my other brands of eye shadow that I have been using in the past. I'm also very impressed by the wide variety of colors that you have them available in and loved the way they apply and blend to get the perfect look for me.
I will definitely recommend your make up to all my family and friends. Keep up the great work, I'm excited to see what else you add to your make up line in the future!
Perfect under the HOT studio lights
Testimonial By: Kate R.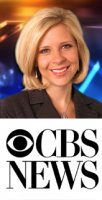 I am super impressed with your Minerals! I report the evening news for CBS and it is important that my makeup continues to look fresh throughout the day. Running around all day following stories can take a toll on my appearance. Like most reporters, I was constantly redoing my makeup before I went live on camera! Mineral Hygienics is the first product I've used that doesn't require touch-ups. It provides exception coverage and continues to look great all day! I never need to do any touch-ups! In the past my face would start to shine under the hot studio lights. Since switching to Mineral Hygienics I continue to look great! Thank you so much!!!
Works great with my sensitive skin
Testimonial By: Amy F
I just started using Mineral Hygienics a few weeks ago & really like it! It works with my extremely sensitive & allergy-prone skin. The coverage looks great as well. Much better than the Jane Iredale I tried prior to MH! Thank you!
Awesome!
Testimonial By: Diane H.
I have tried Bare Minerals, Jane Iredale, Everyday Minerals, Signature Minerals--with the exception of the last one--all of them I have used for months before looking elsewhere. The bottom line with Bare Minerals is that I break out. I used it for years--truly and just broke out but I thought it was my face. I switched to Jane Iredale for a year or so but the colors were never right and still had some break outs. I had no breakouts with Everyday Minerals, but after trying all of their different formulations my faced seemed a bit cakey and my skin was so oily. Actually, my skin was oily with all of them. I stopped breaking out with Everyday Minerals though. Then on a whim, I decided to go back to Bare Minerals and bought and new started kit at ULTA. I started getting adult acne again. I have now been using your minerals for a few weeks or so. No break outs, not oily and definitely not a cakey look. Your color
medium light seems perfect. I love your minerals! They somehow cover but are so sheer. I love the idea of using the finishing powder first--it really controls the oil. The makeup is lasting--just like the reviews said.
Very Sensitive Skin
Testimonial By: Karina M.
I have very very sensitive skin and this is the only makeup that I've found to not irritate my skin. It covers all the imperfections but feels so light on my face that I sometimes forget that I'm wearing anything at all. I get numerous complements on my complexion and I have already recommended this product to 3 of my friends who have sensitive and problematic skin as well. Thank you for creating this amazing makeup.
Exceptional!
Testimonial By: jean Freeman
Having tried many mineral powders only to find them shiny and irritating, I can honestly say that Mineral Hygienics powders are exceptional. They look very natural yet cover well. The brow and eye pencils go on easily and wear well. Exceptional also is their customer service. Having been in the field for over 25 years, I recognize and appreciate exceptional service. You will not be disappointed!
Former Mary Kay beleiver....
Testimonial By: Angie F.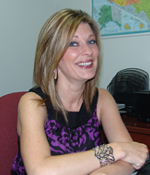 I have been using Mineral Hygienics for about a month now and each day I am more amazed with the results. I was raised by a very dedicated Mary Kay user and became one myself, so to stray away from their products was almost like committing a mortal sin.
Since using Mineral Hygienics my skin just glows! There is no more touching up my makeup when I go home for lunch or even when I get off work! It stays in place from morning to night. The ultimate test came yesterday. I was amazed to find that after an entire day of boating in 90 degree heat, with my five year old spraying me with water guns all afternoon, that when it came time to go out for dinner, the only thing that needed help was my hair!!! Unbelievable!
Mineral Hygienics has won me over and I will not be going back to my old products, in fact, I have thrown most of them away already!
My Search is Over
Testimonial By: Carol P.
I have been searching for a mineral makeup that lasts and doesn't feel or look chalky. I also can't wear anything with bismuth oxychloride because it makes me itch. My search is finally over! Mineral Hygienics does everything the company says it will do. My face is flawless. The makeup is smooth as silk. The colors are easy to match to your skintone because they give you two foundation colors. The Kabuki brush is super soft and the makeup glides on flawlessly. I can't say enough about Mineral Hygienics. I'm a customer for life. I work 12 hours shifts and with my oily skin, most cosmetics I have used in the past are gone by the end of my shift. I put these minerals to the test and actually slept in them. I woke up to find my minerals were actually still in place. The redness and uneven places on my face were still covered. I can't believe it! I don't feel like I'm even wearing makeup. Mineral Hygienics, don'
t change a thing. I LOVE THIS MINERAL MAKEUP!
41 and VERY Satisfied
Testimonial By: Karla D.
I am 41 years of age and have been wearing makeup since the age of 13. Of course, at that age you buy what you can afford and you don't look at the name brand. You look at the colors, not at the quality. As time goes by, you try to find a better product that will last all day without caking, smearing, running, and will make you look younger and hide those wrinkles.



I was pleasantly surprised, to say the least that your eye shadows are wonderful!!! You have such a nice variety of colors that last all day long and so easy to apply with the brush provided. It feels great on my skin, without a cake feeling. I have had people ask me what color of eye shadow I was wearing and I have told them what is was and where I got it. I would definitely recommend mineral hygienic eyewear to anyone. Keep doing a great job as your products are the premier line!!!
Another satisfied customer,
Finally found good mineral makeup!
Testimonial By: Jasmine
I have very acne-prone sensitive skin that breaks out really easily. Most other cosmetics give me whiteheads, but I've experienced no breakouts since using mineral hygenics. I like that you can build the coverage up, and it doesn't look cakey when first applied. Pretty pricey for me to buy and be shipped to the UK, but I think it's worth it. Thank you, mineral hygenics!
Naturally Beautiful
Testimonial By: Karina
What I love about Mineral Hygienics makeup is that I can wear it anytime and anywhere. It provides a beautiful natural look. It is never too powdery and even looks brilliant in the sun. I am never worried that my face looks "made up" in the revealing sun light. I am an active person and I used to wash my make up off before working out so I wouldn't have the make up streaks down my face or acne. Mineral Hygienics is so light and natural I don't need to wash my face before working out. I only have to apply the make up in the morning and it is good for the entire day. Mineral Hygienics is a quick and easy way to get the natural look I love.

My favorite is the bronzer...I use it as blush :)
Simply The BEST!
Testimonial By: Jaydee Borba
I have acne, and some scarring that is sometimes difficult to cover and keep covered throughout the day. I have tried every "big name" mineral make-up out there...if you heard of it, I have probably tried it. They all promised to cover, protect, and even improve my skin. NOT TRUE! Not only were the shades too yellow,some of them contained the ingredient Bismuth Oxychloride which caused my skin to itch and breakout in small bumps. The coverage was disappointing to say the least. I had just about given up on mineral make-up when I found Mineral Hygienics. I was still skeptical. When I first applied Mineral Hygienics foundation I was amazed! It did everything that ever dreamed it would! It delivered on every promise that all the other mineral make-ups promised. The shade matched my skin tone. My blemishes were covered, my scars were smoothed, my small lines were smoothed. The best way to describe what this make-up
did for my face is air-brushed! As the day wore on, my skin looked even better... somehow the oils in my skin caused the minerals to look great!...not to mention it doesn't rub off on my clothes or tissues at all. I even put it to the test and wore it to the gym.... to my amazement, it stayed in place and continued to give me full coverage even with all my sweat.

Im so glad I found Mineral Hygienics. For anyone who has had bad experiences with mineral make-ups and is skeptical....Give it one more shot and try this make-up! There are no lies on this website....this make-up delivers on every promise listed. If I could sell this make-up, I would, I am that PLEASED!
Mineral Hygienics line is superior to any other mineral line I h
Testimonial By: Jayney Sharpe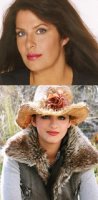 I am a former model and have been a makeup artist for over 15 years now. I was a dyed in the wool Bare Minerals client, swore by the stuff for 10 years. I have tried all the other mineral makeups and most did pale in comparison. Then I was invited to try the Mineral Hygienics makeup line. Well, suffice to say, I don't use Bare Minerals anymore.
I love Mineral Hygienics line! I have been using it now for about 6 weeks and am quite impressed with the results. I prefer mineral makeup over liquids or cremes because they give a far more natural look to the finished face with less product used and great coverage. The problem with most is that while they give good results, most don't last nearly long enough for my taste. Also sometimes the quality is lacking and the color palettes are weak.
nMineral Hygienics line is superior to any other mineral line I have used. The color palette is extensive, here in Hawaii that's important. Most of the other companies have one at the most two tan shades. MH has 5...not everyone tans the same and MH was the first mineral line I have used to recognize that. Also, this makeup lasts very well, even under hot and sometimes humid conditions. The quality is outstanding and very good coverage. I recommend the MH line enthusiastically! It has made a believer of me and the fact that I use it on my clients is the proof of my endorsement.
Tina with 6 time grammy award winner John Legend
Testimonial By: Tina Cohen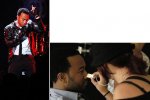 As a makeup artist in film and television I was a little trepidatious about trying a mineral makeup line. In the past, I had tried other mineral makeups and on camera they made my clients look like a shiny mess! When I tried Mineral Hygienics on myself I absolutely loved the way it made my skin feel. Mineral Hygienics made my skin look radiant, healthy, and even toned. I decided to test the foundation out on a client for a music video. We were shooting the video on a high definition red camera and low and behold my client looked amazing! There was very minimal touch ups necessary. Her skin looked flawless and not shiny on camera. Now I know I can trust this product under any circumstance. Whether it be for everyday use or for a 13 hour day in front of the camera. I love this product!
Thank you for creating a truly astonishing natural makeup
Testimonial By: Lucia Cerimeli
Mineral Hygienics,

I am a makeup artist and product consultant from Ohio that has worked for both conventional and non conventional makeup lines. Very few makeup lines have impressed me, It seemed to me as most makeup companies fell short in one area or another.



As a makeup artist and consumer I was becoming frustrated, and in constant search of a product that would offer great coverage, contain all natural ingredients, offer a large selection of foundation shades and product choices, while being affordable to my entire clientele. My frustration grew and I doubted that one makeup company could offer all I needed. Until I found Mineral Hygienics and realized a makeup company could offer everything that was important to me and my clients, and to my surprise be an extremely exciting company with creative ideas and incredible professional and
customer support.
Mineral Hygienics makeup is unlike any other makeup company I have worked with, their minerals blend so evenly into the skin it makes applying foundation to the client almost effortless, and looks flawless on all complexions.



Also the foundation is so pure I myself who have struggled with adult acne, in two weeks time have noticed and incredible difference in my blemished skin by switching to Mineral Hygienics makeup.
Unfortunately I have slight scaring from the acne, but thankfully Mineral Hygienics makeup actually covers the scars and leaves my skin flawless and natural looking.



Thank you for creating a truly astonishing natural makeup line that offers affordable professional makeup that I can feel confident in wearing and passing on to my clients.


Please keep up the amazing work!
Professional Artist of 30 years
Testimonial By: Charles Mark Combs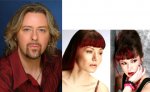 I have been in the makeup field for 30 years and I have used every makeup line available. I must say that these mineral powders are fantastic. I myself love the bronzed look and I use the bronzing mineral powders to create a tanned look yet maintaining a very natural look at the same time. Very excellent products!
I use it on all my clients!
Testimonial By: Angel P.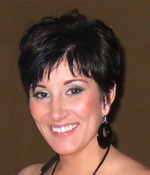 I came across Mineral Hygienics when a client requested that I use her personal makeup on her. In the past I never liked using mineral makeup, but after using Mineral Hygienics on her I was amazed at how natural it looked. It was not "powdery" or "cakey", and most importantly - it covered. I use it on myself and on all my clients! I have tried so many different types of makeup and have never been so impressed with a product. My clients look perfect! I'm getting more referrals. My favorite thing about Mineral Hygienics is that I do not get oily during the day and it stays perfect till the end of the night.
Angel
I tried other mineral make-up (Bare Essentials, Avon and Mary Ka
Testimonial By: Katie P.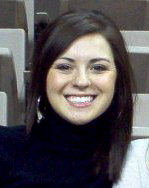 Mineral Hygienics is great! In the past I have struggled with make-up. Often liquid foundations would cause break-outs and leave my face to look and feel greasy, so I turned to mineral make-up. I wanted to wear a foundation, but struggled to find one that matched my skin tone and didn't make me look like I was wearing a ton of make-up. I tried other mineral make-up (Bare Essentials, Avon and Mary Kay) before Mineral Hygienics and had no success. A friend recommended Mineral Hygienics and I am glad she did! The Mineral Hygienics foundation provides great coverage, matches my tone perfectly, yet, keeps my look natural. My skin feels soft and never looks greasy. I have been using Mineral Hygiencis for a month now, and I would recommend the brand to anyone who is looking for a natural, light, but complete coverage that allows your
skin to breathe. I would also recommend using the Light Coverage Flawless Face Brush for applying; the foundation goes on very uniformly and not streaky. The brushes are easily washable and are a great investment. Since using the make-up I have seen a reduction in blemishes and am often complemented on my clear complexion. Mineral Hygienics is the best make-up I have ever used!
After recently visiting my dermatologist....
Testimonial By: Christine C.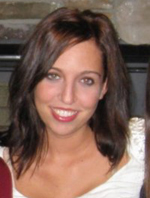 "I spend quite a bit of time in the sun, and really like to play up my summer tan with bronzers to enhance the natural color I get. I discovered the Mineral Hygienics Tan Start-up Kit from a friend and absolutely love all of the products! After recently visiting my dermatologist and hearing first-hand an update on the rising risks of skin cancer, I was happy to tell her that not only do I always wear sunscreen, but even my make-up has an SPF! Thanks to Mineral Hygienics I can have a natural sun-kissed glow with a flawless finish that I really feel confident in."
I won't leave the house without it!
Testimonial By: Ashley L.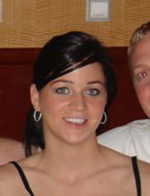 I started using your mineral makeup about 4 months ago and I can't believe what my skin looked like from the second I first used it. First of all, I do not like "makeup", cakey, liquid foundation. I have never liked it and for the last few years have just used a little bit of powder on my face to even it out, tone it, and hide little imperfections. That powder however, hasn't been touched since I started using your product. It took a few days to get used to it, as the texture and consistency is different than loose powder, and it is applied differently, but I love it so much now, I won't leave the house without it! I have light skin, and quite a few red blotches. I am also pregnant, and have not been so lucky to get the "pregnancy glow." I instead have gotten pregnancy acne. Little pimples on my cheeks and forehead. This mineral makeup makes my skin look
perfect. Really, now I do have the "pregnancy glow" and frankly even when I'm not pregnant I will too, now that I have found this makeup. I am so excited to have great looking skin, I feel so much more confident with myself, especially while talking with people face to face. Thank you so much for the work you guys have clearly put into developing an amazing product.
Mineral Hygienics is better than other mineral products
Testimonial By: Charlene F
"I don't wear a lot of makeup, so I was looking for a product that covered imperfections in my skin, but wasn't heavy. Mineral Hygienics foundation is perfect, and better than other mineral products that I've tried! It stays on all day and looks like I'm not wearing any makeup at all. My skin still feels like my skin, but better.
Not all Minerals are the same...
Testimonial By: Isabel Charleston
These are truthfully the best natural cosmetics money can buy. I applied these minerals on my face, I look and feel great. It amazes me because in the past I had tried all kinds of cosmetic brands but I had different types of reactions, from hives to dizziness. I thought something was wrong with my skin and I researched about the ingredients on those cosmetics. I was shocked to find out that they had many synthetic chemicals which are harmful to my health. I found out about mineral cosmetics, I tried some but still had headaches. I learned the hard way that not all mineral cosmetics are the same, some still use few harmful chemicals. With Mineral Hygienics I am able to wear make-up for over 2 hours for the first time in my life! Thanks to you. I want to tell about this product to all women around the world!!!
Quick and Easy
Testimonial By: Helen Schneider
As a student with a busy schedule, I love that Mineral Hygienics is quick and easy to apply and doesn't show mistakes or make-up lines like some foundations. With its lasting coverage I can apply it in the morning and forget about it for the rest of the day.
"au natural"
Testimonial By: Jennifer Hamilton
I am a minimalist, but my imperfect skin doesn't give me the confidence to go completely "au natural". I was so happy to find an all natural makeup that is both good for my skin and actually works! Thank you!!
Mineral Hygienics = Perfection
Testimonial By: Hillary Mackel
When it comes to makeup, I'm a perfectionist. In my daily morning routine, I used to spend 45 minutes applying and blending my makeup. Since I have switched to using Mineral Hygienics, I have cut my time down to 10 minutes and love the way I look! My face looks perfect!!!
pure, natural, and weightless
Testimonial By: Sara Hillesheim
Mineral Hygienics is pure, natural, and weightless. I love it because it doesn't feel like I am wearing make-up, not to mention that it doesn't harm my skin. It has awesome coverage compared to bare escentials – which I will never use again. Your minerals easily cover up my redness and provide my skin with an even tone and a subtle glow. I also like the SPF factor as a preventative means of skin care. In my opinion, Mineral Hygienics is the best makeup that anyone could buy. Thank You!
Best Makeup Ever!!!
Testimonial By: Lindsey Valentini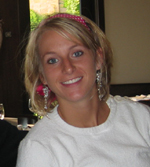 I was hesitant to
try Mineral Hygienics because I have very dry skin. I never have used face
powder before, and I thought that this mineral foundation was the same thing –
so it just wouldn't be for me. But I tried a friend's Mineral Hygienics one day
just for fun and was amazed! It didn't make my face feel "powdery" at all. It
seems to warm up to my skin to give my face a smooth finish. I have no idea how
this makeup works, but I'm very happy with it.
Flawless Skin in minutes...
Testimonial By: Noelle Wiebelhaus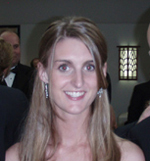 I live in Minnesota where drastic seasonal weather changes wreak havoc
on my skin! I have fair skin and am very prone to redness. I'm also a
very active person and "the make-up look" is not my style. I also don't
like the feeling of wearing foundation, so until now I've mostly just
had to live with the redness. That was before I found Mineral Hygienics
makeup. I love it because it gives me the coverage I need to even out my
skin, but I don't feel like I'm wearing makeup! Now I can have
natural-looking flawless skin without having to spend hours trying to
blend in the sticky liquid foundations. I love it!
Wonderful Product
Testimonial By: Angie Smith
This product is amazing! It provides maximum coverage while providing a lightweight, not cakey look. Looks natural. I would highly recommend this to everyone of any skin type!
Love it! Healthier Skin!
Testimonial By: Catherine Utecht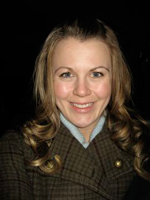 I have tried every type of foundation imaginable. From Liquids to pressed powders all have caused my sensitive skin to break out. Being in my mid twenties blemishes are embarrassing. When I found the Mineral Hygienics product I was skeptical, but instantly fell in love with the product. The light weight coverage hides any discolorization and redness while providing a natural look. Since I have used the product my skin has gotten healthier and I have had no blemish issues. Highly Recommend all Mineral Hygienics products!